Video: SPD officers shoot retreating gunman; expert says justified | 3 Investigation
EDITOR'S NOTE: A technical issue prevented this report and video from appearing on Wednesday's newscasts. We hope that the problem will be corrected for our Thursday newscasts.
SHREVEPORT, La. — A man with a machete who was involved in a tense and emotionally charged two-minute standoff with Shreveport police had turned and walked away when two officers fired at him, video shows of the incident.
The 58-year-old, who survived leg injuries, had alternately picked up a machete, put it down, pointed it at officers and raised his arms as if he wanted them to shoot him above. In turn, the officers had yelled at her dozens of times to put the machete down as her distraught daughter begged her father to give up and begged the police not to shoot her.
Discrepancies between this body camera video and a Shreveport police detective's report on what happened just before the officers were fired led the Caddo District Attorney to refer the investigation file to the police for further investigation before the prosecutor's office begins to examine whether the officers' actions were justified.
A nationally recognized authority on the use of force assessed the KTBS News video on demand and concluded that the officers were justified in using force because they faced an armed threat to the community. He also said the prosecutor had legitimate concerns about inconsistencies in the police investigation. Both groups, he said, should focus on whether a crime was committed, not whether police procedures were followed.
Brad Schneider, 58, was shot in the right leg in August after Shreveport police received a 911 call about a disturbance at the home where he lived with his daughter. Two patrolmen arrived to find Schneider outside the house holding a machete. The police department's official statement after the shooting was that Schneider charged officers.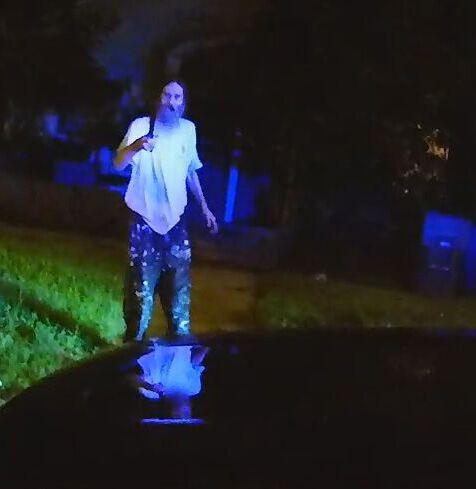 Body camera video of Officer Samantha Gwin, obtained by KTBS News after a public records request from the DA's office, shows a highly charged situation that ended when Schneider turned around and appeared to start running towards the house. She and Officer Amanda Gill then shot and wounded him.
"The Shreveport Police Department's investigation requires clarification due to conflicting information in reports in relation to body camera video of officers using firearms," ​​District Attorney James Stewart said in a statement. a two-page letter to Police Chief Wayne Smith. "Video shows (Schneider) walking away from officers, towards the porch of the house, as multiple reports suggest the suspect was advancing towards officers at the time of the shooting."
Stewart, who concluded his letter by saying he did not believe the lead detective conducted an objective investigation, declined an interview with KTBS News, saying "the letter speaks for itself."
"I expect the Chief and I to have a meeting and if he can address it (the prosecutor's concerns about the investigation), he will," Stewart said.
KTBS asked to question Police Chief Wayne Smith about the shooting, but only received a statement from the SPD spokesman, who said the matter was still under investigation. and that communication with the prosecutor continued on "what further steps they want us to take".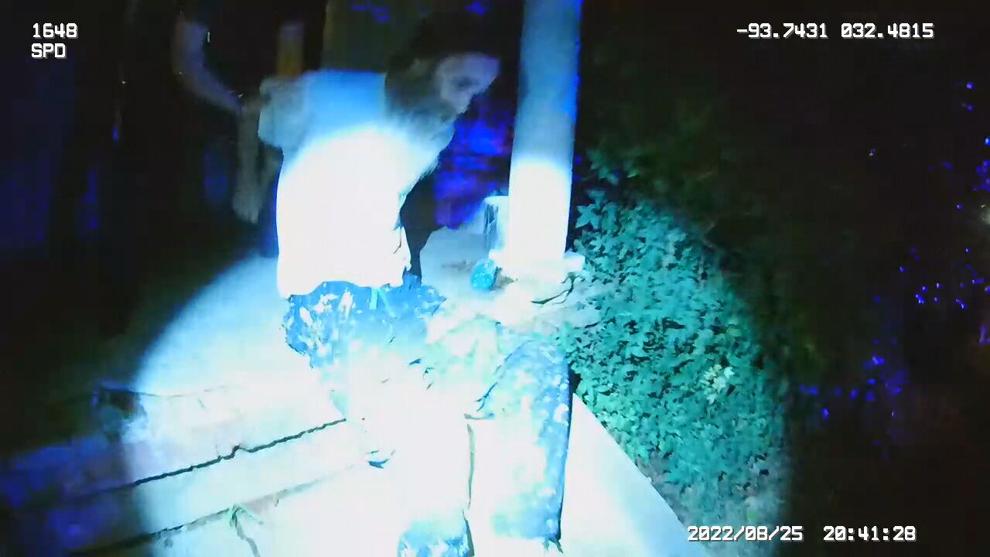 The shooting happened on the night of August 25 outside a house in the 600 block of Kings Highway near Byrd High School. Schneider's daughter told 911 that her father needed psychiatric help and was knocking on the door because she wouldn't let him into the house.
The two minutes and 16 seconds that followed the arrival of the first officer were a very heavy episode of shouting, insults and pleas. Body camera video records officers Gwin and Gill, who arrived to support Gwin, yelling 29 times at Schneider to put the machete down. Schneider's daughter Christina can be heard eight times pleading with her father to stop and seven times pleading with the police not to shoot her.
"He has heart disease," the girl said. " Do not do that. Please don't hurt her; please don't shoot him! as Schneider is seen on a catwalk holding a machete.
He points the machete at the officers, then drives it into the ground before picking it up again. At one point, he stretches out his arms as if on a cross, pats his chest and says "here" before turning back towards the house.
Near the end of a series of blasphemous orders given by the officers to drop the machete, Schneider points the machete at Gwin, who tells him, "I don't want to do this. Drop it. Don't make me do this!
Gill can be heard shouting, "If you take one more step, I'll shoot you, you understand?"
Body camera video again shows Schneider turning away from the officers and heading for the house. The two officers open fire.
Schneider, wounded in the leg, manages to get to the steps of the house and sit down while the officers run towards him and call a doctor. Schneider's daughter can be heard screaming in the background.
A sobbing officer Gwin is heard repeatedly saying, "Oh, my God," as she is led away by another officer. "He had a knife. … Is he okay?
Officer A. Visciotti, who arrived at the scene after the shooting, wrote in a report as part of the state's discovery that he observed injuries to the front and back of the leg from Schneider. He applied a tourniquet and administered Quikclot.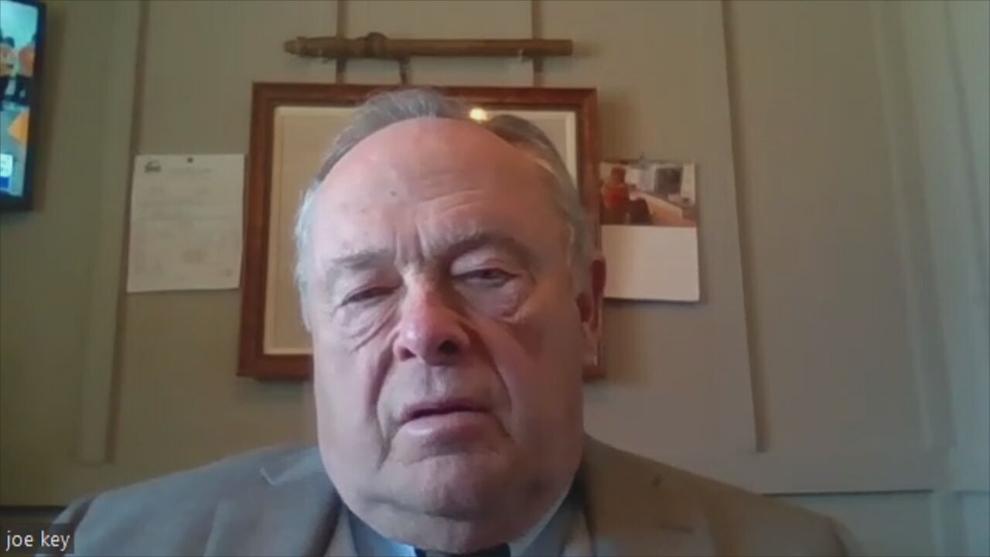 Charles Key, a former Baltimore police lieutenant who testifies as an expert witness in use-of-force cases, reviewed the video and 911 call and read the prosecutor's letter as requested by KTBS News . He was unable to review all of the police reports as the prosecutor's office considers them part of an ongoing investigation and would not yet make them public.
Key said he concluded the patrol officers acted reasonably in the circumstances because a gunman posed a threat to others.
Key said the district attorney had reasonable concerns about the thoroughness of the police investigation, but that police and the prosecutor should focus on whether a crime was committed and not whether police procedures been followed. That last part, Key said, was a civil matter and a matter that should be handled internally by the police department.
"The shooting is reasonable – the basis being the need for officers to protect the community from an individual (with a weapon) rushing towards the community," Key said. "He poses an imminent threat to others; he ignored orders to drop it and fled with machete in hand. In this case, he has committed a crime and he is armed.
"I don't know what else they could have done in terms of de-escalation," Key said of the patrollers. "Each of these commands with a weapon is a de-escalation. "
The prosecutor's concerns about the thoroughness of the police investigation are legitimate, said Key, who based that conclusion on a review of Stewart's letter.
"When you investigate a shooting involving the police, that's the start of a criminal investigation," he said. "The question is whether the shooting violated the law, not whether it violates their training.
In his letter to the police chief, Stewart expressed concern that two lawyers representing the officers were allowed to view body camera video before the officers were questioned by a detective.
Key said he saw nothing inappropriate about letting officers watch videos of incidents before making statements. Shootings involving officers can involve extremely stressful situations with multiple elements and watching the video can help them remember details they might not otherwise remember, he said.
"Watching the video does not change the facts or give them an advantage. It's not a "catch you" game, Key said. "The video isn't going to show what's on the officer's mind; it shows what happened.
During his tenure as prosecutor, Stewart's office obtained excessive force indictments against multiple court officers in four cases, which resulted in strained relations with many law enforcement personnel. These kinds of indictments were unheard of under the administrations of his recent predecessors.
Two excessive force cases resulted in acquittals in bench trials and two more are pending.
Schneider is currently being held in Caddo Parish Jail and faces two counts of aggravated assault against a fishing officer. He pleaded not guilty on September 27.
Schneider's daughter did not return a call from KTBS News for comment.