Trace Adkins Performs Armed Forces Day Concert at Fort Sill | Item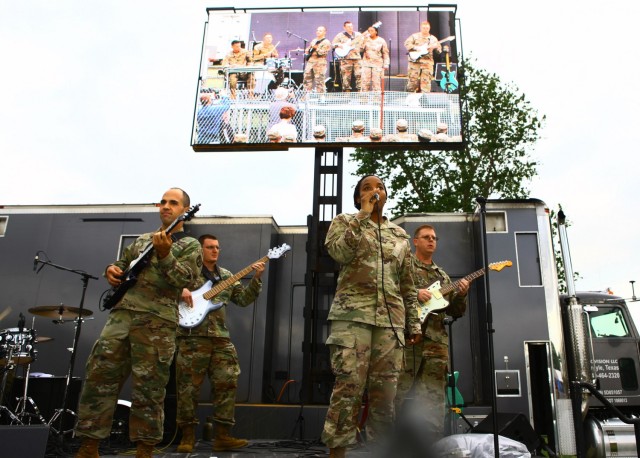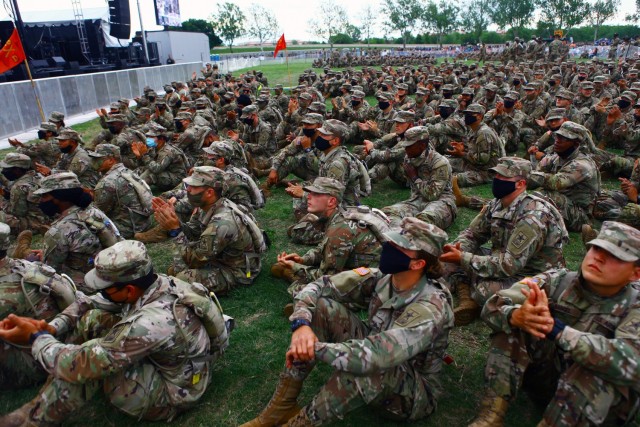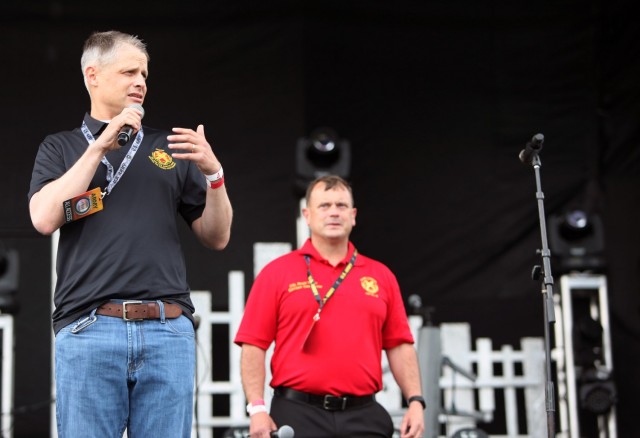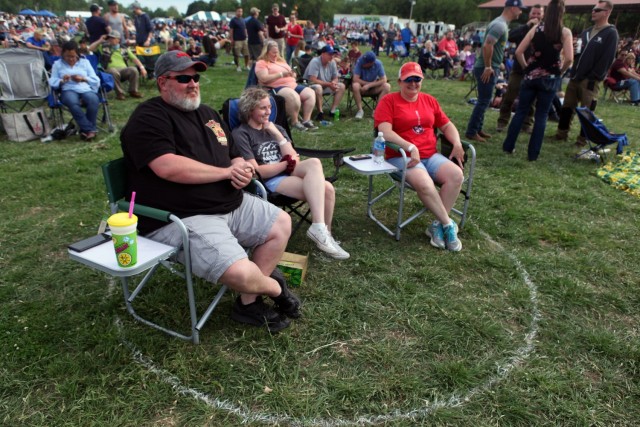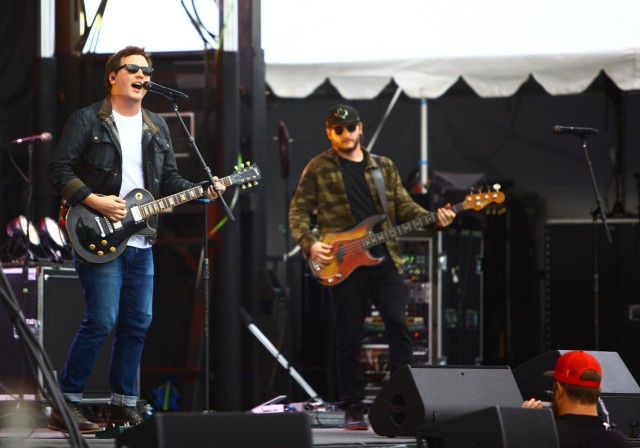 FORT SILL, Oklahoma (May 17, 2021) — After Trace Adkins' concert from last year was canceled due to the pandemic, the county music star vowed he would return to Fort Sill. Adkins kept his promise by performing an Armed Forces Day concert on May 15 at Polo Field.
About 8,000 people attended the concert which was free and open to the public, said Shane Dunlevy, director of Fort Sill Family and Morale, Welfare, Recreation Business and Community Recreation. Fort Sill was the first stop on Adkins' "The Way I Wanna Go" tour.
As a prelude to the show, videos of the five armed forces presenting their missions were shown on giant screens surrounding the stage. Images of soldiers from Fort Sill explaining "Why I serve" were also shown on the screens.
Garrison Command Team Col. Rhett Taylor, and Command Sgt. Major Russell Blackwell greeted the crowd at 6:20 p.m. After a safety briefing by Blackwell, Taylor told everyone to have fun.
Staff Sgt. Kandra Garnett, 77th Army Band, sang "The Star-Spangled Banner" acapella to kick off the music. Next, the Rock Band of the 77th Army Band played several popular songs.
Basic combat trainees from the 434th Field Artillery Brigade, along with Advanced Individual Training Soldiers, sat front row as, first, they watched the Powell Brothers perform their country and rock selections from origin.
Pandemic protocols were in place with 8ft painted circles to accommodate groups of up to four family members and friends to maintain physical distancing, according to the MWR homepage. Sanitation stations have been placed throughout the site to encourage hand washing.
Adkins has always been a big supporter of the military and he's performed at Fort Sill before. "We always love playing for military and their families, and veterans and their families," Adkins said in a pre-gig interview. "It's something we've been doing for years, and right now we're just happy to play anywhere."
Audiences ranged from children to young adults and adults to seniors, said Michele Flanagan, MWR's chief marketing officer. "Everyone really seemed to be enjoying the concert," Flanagan said. "It really seemed like a lot of people were singing the lyrics to his (Adkins) songs."
In one of his selections, Adkins added "Fort Sill" as part of the lyrics, which drew cheers from the crowd.
Dunlevy said he received many positive comments thanking Fort Sill for putting on the show.
About 85 MWR volunteers helped organize the event, Flanagan said. They drove shuttles, inspected bags and served soft drinks. About 60 soldiers from all brigades and Marines from the detachment volunteered for the setup, teardown and cleanup, Dunlevy said.
"We couldn't have put on the concert without the support of all the brigades, the Marines, the MWR volunteers and the help of the sponsors," Dunlevy said.
Concert sponsors included: Billingsley Family of Dealerships, Hilliary Communications, Coors, Pepsi, The Lawton Constitution, KSWO-TV, Fort Sill Federal Credit Union, Corvias Military Living, RE/MAX Pam & Barry's Team, Raytheon Missiles & Defense, Ez -Go, Raising Cane's and TownSquare Media. Sponsorship does not imply DoD endorsement.