China to step up preparedness for armed combat amid coronavirus pandemic
President Xi Jinping said China will step up preparedness for armed combat and improve its ability to perform military tasks as the coronavirus pandemic is having a profound impact on national security, state media reported.
Key points:
China's relations with Western powers are currently strained due to the coronavirus pandemic and trade
China has also proposed new security laws that could restrict freedoms in Hong Kong.
In this context, President Xi Jinping said the army must prepare for armed combat
China's performance in the fight against the novel coronavirus has shown the success of military reform, Mr. Xi was quoted as having said, adding that the armed forces should explore new ways to train amid the pandemic.
The president, who chairs the Central Military Commission of China, made the comments during a plenary meeting of the delegation of the People's Liberation Army and the People's Armed Police Force on the sidelines of the annual session of the Chinese Parliament, commonly known as the National People's Congress.
The congress is widely regarded as an endorsement body, where Chinese leaders typically use the meeting to present the political decisions already made by the ruling Chinese Communist Party on health, education, aid to farmers and other questions.
President Xi's announcement comes as tensions between China and Western countries continue to escalate.
After China announced trade tariffs that effectively ended Australian barley exports to the Middle Empire, Chinese diplomats also criticized Australia's role in calling for an investigation into the coronavirus pandemic.
At this year's Congress, Chinese Premier Li Keqiang announced a series of spending measures to support the coronavirus-hit economy, including a 6.6% increase in defense spending – the slowest increase in spending defense in three decades.
This year, Beijing also announced the introduction of national security legislation in Hong Kong, much to the dismay of many city residents who see it as a serious threat to the partial autonomy of the former British colony.
The legislation is expected to be discussed by Congress and approved on Thursday.
Trump's worries about China could disrupt trade again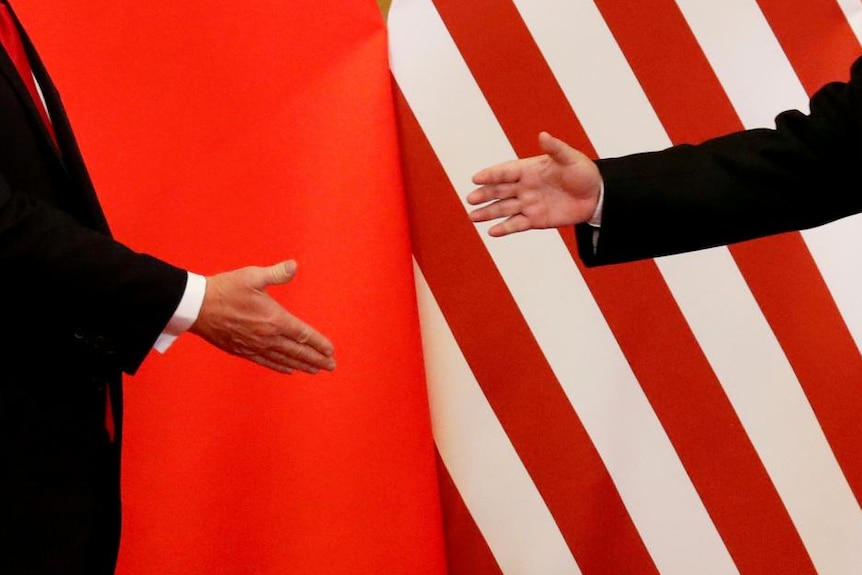 The proposed changes have again sparked riots in Hong Kong as the Chinese government has faced condemnation from Western powers, including the United States.
White House spokeswoman Kayleigh McEnany said on Tuesday that U.S. President Donald Trump was unhappy with Beijing's move.
Ms McEnany told reporters during a White House briefing that Mr Trump was struggling to see "how Hong Kong can remain a financial hub if China takes over."
The statement came hours after White House adviser Larry Kudlow told Fox News that Mr. Trump was "upset" by Beijing over the coronavirus and other issues, which the US trade deal – Chinese was no longer as important to him as it once was.
Mr Kudlow also told Fox that Washington would be happy to support American companies that have repatriated their production to the United States from Hong Kong or the Chinese mainland.
The US Chamber of Commerce also said it was deeply concerned that laws on Hong Kong could undermine its autonomy under "one country, two systems," and urged Beijing to defuse the situation.
In a statement, the largest US business group said it would be "a grave mistake" to undermine Hong Kong's special status, which was fundamental to its role as an attractive investment destination and financial hub.
He also urged the U.S. government to maintain constructive ties with Hong Kong and said sweeping changes to Hong Kong's status as a separate territory under U.S. law would have serious implications for U.S. businesses there. operate.
ABC / Reuters